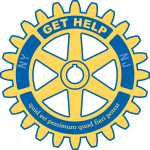 Or, if you will, the patented Get Help Song Delivery System. Which is, in reality, just a podcast, and is, in reality, quite unpatented. Podcasts are made by people who sit down and say "We're going to make a podcast". Our song delivery system is made by us, and we hardly ever sit down and say a word to each other. But it's still a podcast, somehow.
Subscribe, and all of our demos, remixes, and minutia will be delivered unto you, free of charge, right in the comfort of your home. Think of it as an indie rock through your window, hurled from an electric newspaper boy.
The Get Help Podcast is available for FREE via iTunes Music Store,
and can be subscribed to a million other ways, also free, via RSS.
Thanks for visiting!